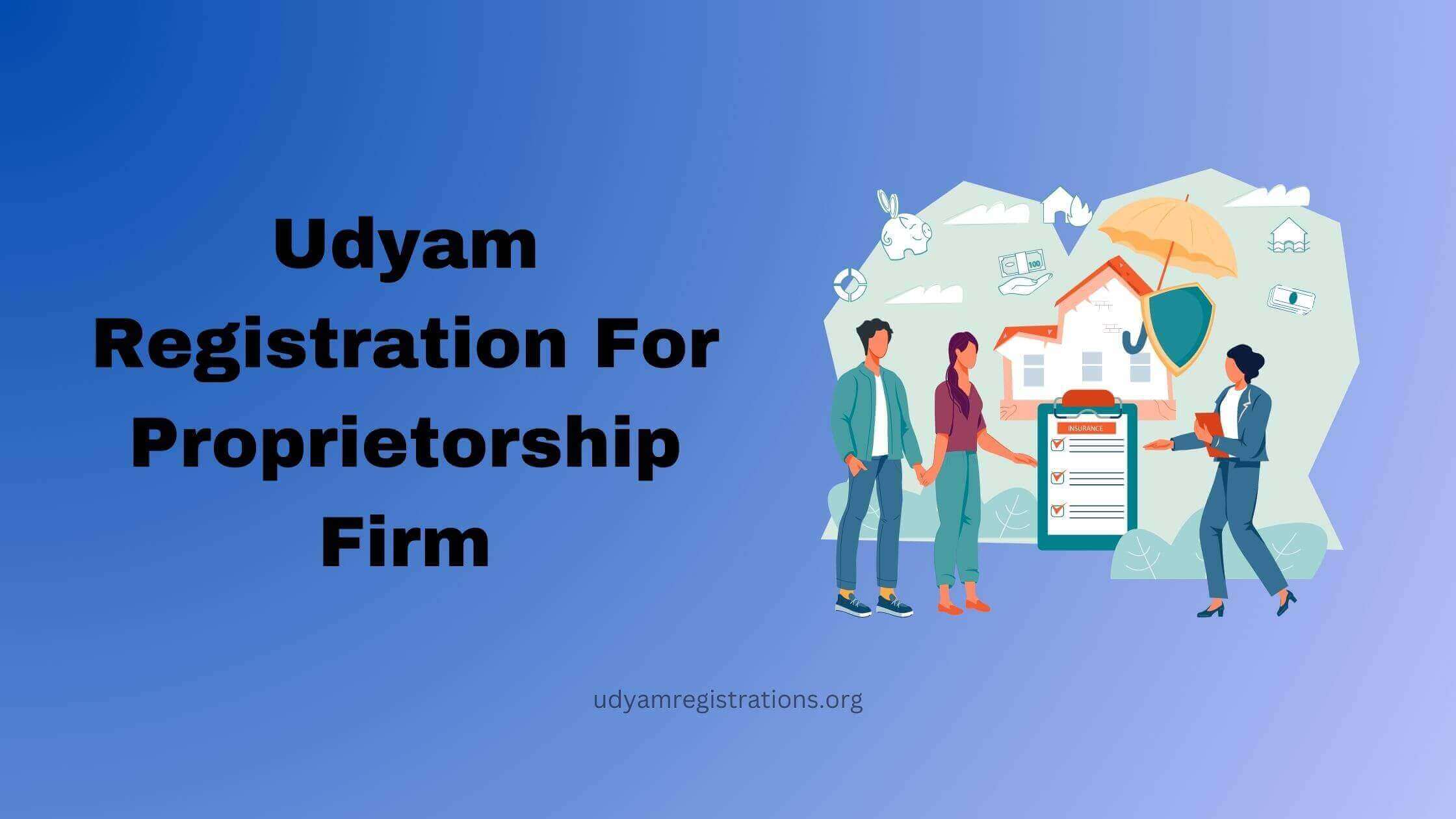 Udyam Registration For Proprietorship Firm
There are different entities in India for business registration. Udyam registration for proprietor firms is one of the most seen and popular forms of business types in our country.
In India, if you are looking for proprietor business registration under Udyam then click here: Udyam Registration for Proprietor
A proprietorship business is an enterprise that is owned and managed by an individual. In India, the majority of the businesses are unregistered with many being operated as proprietorship firm business.
The Ministry of MSME has introduced the new process of "Udyam Registration" in which you can register your Proprietorship firm online in India. It has been announced on 26th June 2020 and is active from 01st July 2020.
Udyam Registration
Udyam registration is the new process to register MSME. It has been started in order to make the registration process easy by making the whole registration process completely based on a self-declaration basis. After the registration process, registered business owners will get a 12-digit Udyam registration number and the e-certificate is known as Udyam Certificate Number.
How to Apply For a Proprietorship Firm
Here is the process you have to follow to get a Udyam Certificate
Step 1: Visit Udyam Registration Portal
Step 2: Enter the details in the application form.
Step 3: Make a payment online for the Udyam Registration process.
Step 4: After the process one of our experts will process the application.
Step 5: You'll obtain your Udyam Certificate with your personal Udyam number in your registered email address within 1-2 days.
Apply Online For Proprietorship Firm
You must have understood the registration process after reading this post, and the advantages and importance of getting an Udyam Registration Certificate for your company as a proprietorship firm.
The online process of Udyam Registration is now very easy and any applicant can register their own company easily.
The Aadhaar card, PAN card, and GSTIN that registers the Udyam process online is the only legal document needed to register a trade under UDYAM
https://udyamregistrations.org provides you hassle-free process so that you get your Udyam certificate easily. You can avail many benefits by getting your Udyam Certificate. We are a group of professional consultants who are continuously working in order to help startups and entrepreneurs.