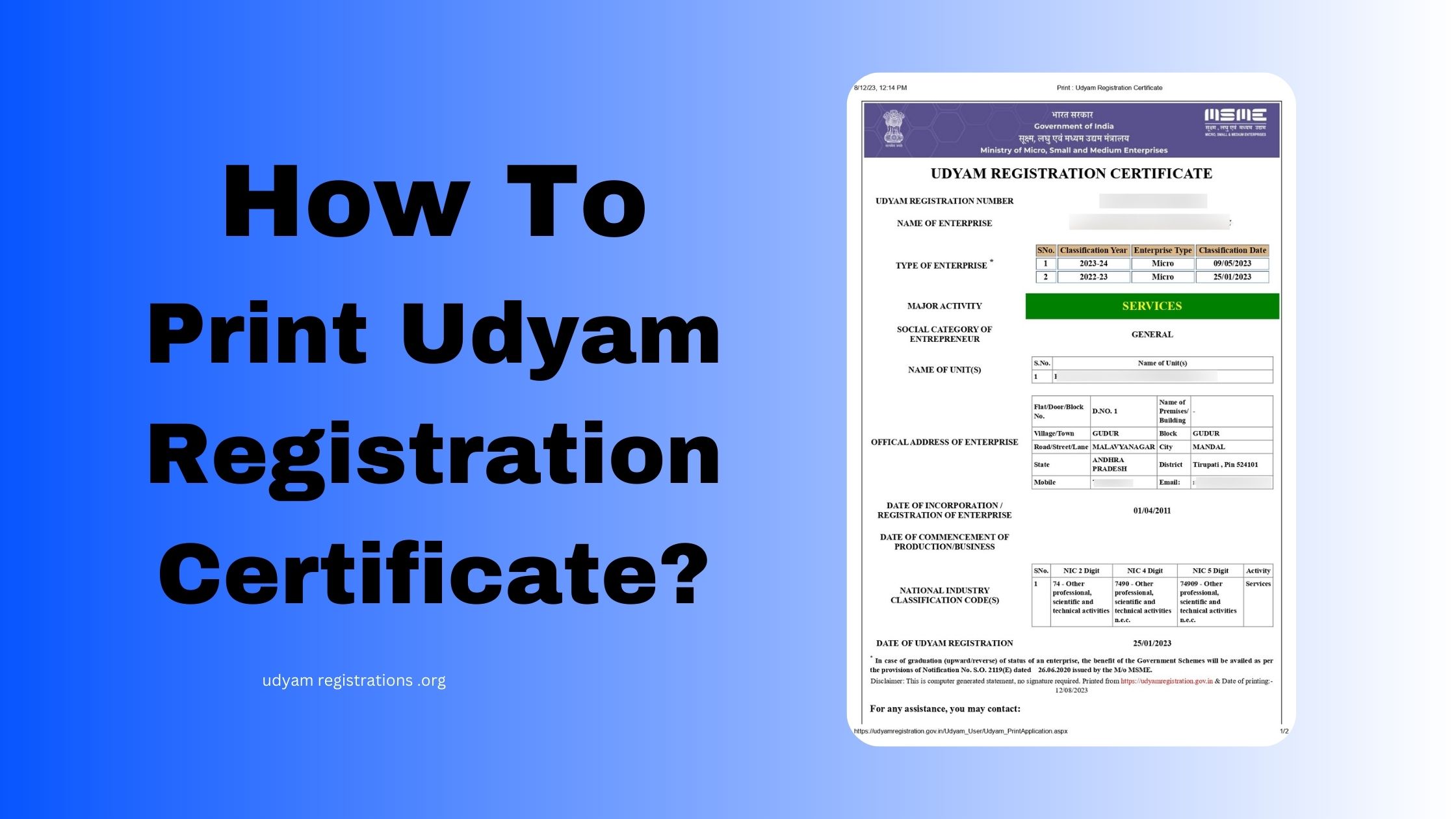 How To Download | Print Udyam Registration Certificate?
If you are a new business owner in India, you may have recently registered your business under the Udyam Registration Scheme. As part of this process, you would have received a Udyam Registration Certificate. This certificate is an important document that proves your business's registration under the scheme. In this blog post, we will guide you on how to download or print your Udyam Registration Certificate
What is an Udyam Registration Certificate?
Udyam Registration certificate is the proof of registration under MSME. After you have completed all the registration procedures successfully, you will get the Udyam Registrations certificate issued by the Ministry of MSME with lifetime validity. Under this certificate, there is a QR code through which you can get the details of the enterprises registered under the Udyam Registration portal.
The samples certificate image of Udyam Registration:
What are the document required to print or download the Udyam certificate?
The following information is required to download or print the Udyam Registration Certificate:
Name of the applicant
Aadhaar Number
Mobile number as registered under the Udyam Registration Certificate
The email address associated with the Udyam Registration Certificate
Udyam Registration Number
The process to Download | Print Udyam Registration Certificate
Below we mentioned the simple procedure which will guide you to take out the Udyam Registration Certificate print:
STEP 1: Go to the Udyam portal.
STEP 2: Click on "Print Udyam Certificate" at the top side of the navigation bar.
STEP 3: Now enter the 16-digit Udyam Registration Number (URN), Aadhaar number, mobile number, and email id as per your certificate, and then click on the "Submit" button.
STEP 4: One Time Password (OTP) will be sent to your mobile phone or email id.
STEP 5: For further process provide OTP to our representative.
STEP 6: Print Udyam certificate will be sent to the registered email address within 1-2 hours.
If you face any kind of issue in taking a print of the Udyam Registration certificate then you are free to reach us at udyamregistrations.org and we get in touch with you soon.